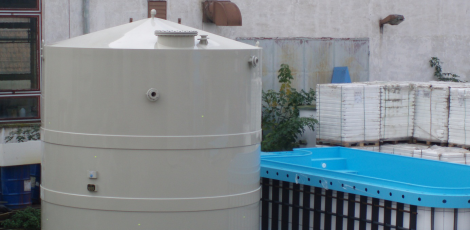 Plastic tanks and custom-type products
The other products made of plastic produced by our company are plastic tanks of various shapes - series as well as custom made tanks, sedimentation tanks, plastic tanks for chemical and food industry. We also produce additional equipment for sewage treatment plants such as specific shafts, sand filters.
Reservoirs
They are designed with the capacity for 5-12 people. Tanks are made of polypropylene welding plates and the wall elements in design rectangular, oval or round. Inlet and outlet pipes can be adjusted to the dimensions required by the customer. Pits are designed for mounting on a concrete base and are supplied in self-supporting, or intended to be concrete.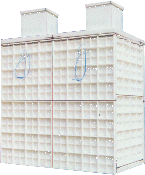 The delivery protocol made ​​tightness test. Pits can be ordered with plastic covers of material protector against UV radiation. The material is resistant to moisture and corrosive environment of waste water. Because of the small mass reservoirs are easily manipulated. In case you need we can produce reservoirs in atypical dimensions.
For more
information please
use the contact form
.