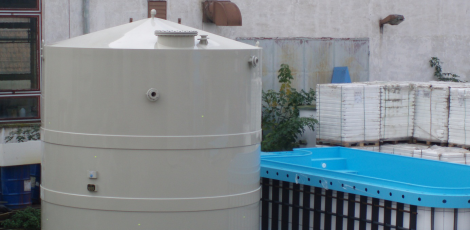 Plastic tanks and custom-type products
The other products made of plastic produced by our company are plastic tanks of various shapes - series as well as custom made tanks, sedimentation tanks, plastic tanks for chemical and food industry. We also produce additional equipment for sewage treatment plants such as specific shafts, sand filters.
Atypical custom-type tanks
Due to the superior resistance of plastic materials against aggressive substances are plastic products used in the chemical, construction and automotive industries. Our company supplies various equipment for the transport of aggressive fluids, exhaust gases, exhaust fumes, degreasing and pickling baths, slatted floors, wall paneling spray boxes etc. Special activities are unloading the old concrete tanks lined polypropylene plastic to restore water resistance.