Paradise in your garden

Thanks to your own pool, your garden will turn into an oasis of calm, away from the hustle and bustle of everyday life. An own swimming pool will support a quality of your life, whether as a soothing element after a hard day or everyday fitness training, or simply for a pleasure. After all, glittering water is soothingly refreshing and helps the soul relax.




Swimming pools
Plastic swimming pools - general description
Plastic pools are intended for a wide range of users, thanks to their end-use properties. They can be used for relaxation and entertainment as well as for sports activities. Plastic pools are designed for exteriors and interiors such as gardens, relaxing centres, convalescent homes for children, spa, swimming pools, schools, fitness centres, hotels, family hotels, motels, saunas, men's clubs, etc. They are manufactured as a compact all-plastic tank by a method of extrusion and hot-air welding using an automatic welding machine. Such welding technology ensures a 100 % of tightness.
plastove-bazeny--obecny-popis
We are able to produce plastic pools with up to a width of 4 m and a length of 10 m, which are delivered as an integral whole directly to the customer. The pools of larger sizes are built at the customer's site. Heights are also optional, mostly 1.2 or 1.5 m. The most popular shapes are: oval pool, rectangular pool with rounded corners, kidney-shaped pool or round pool.
Pools - technical information
Our plastic pools provide many advantages over concrete, foil or laminated pools. It is especially a long service life of materials used and a possibility of an optional choice of the swimming pool shape and accessories.
NThe best method to install plastic pools is to embed them into the ground. In this case employees of the company install the pool into an excavation pre-prepared with a slab made of reinforced concrete. The weight of a plastic swimming pool ranges from 200 to 900 kg.A manual handling with small pools is even possible without using a crane.
After laying a plastic pool, the pool walls are insulated around the whole perimeter (if not already delivered with insulation). Then, the installation of the entire technology is made, and subsequently, the pool is secured against ground pressure by concrete encasement. Landscaping, which the customer performs according to his own ideas, consists of laying a pavement and landscaping around the pool.
Plastic pools are consisted of a straight and solid bottom with a thickness of 8 mm, outer wall, which is welded to the bottom, external reinforcing ribs, upper coping, staircase, water filtering system, underwater lighting, and other accessories that fully meet the current requirements for pool equipment such as water heating, counter-flow etc.
bazeny--technicke-informace
Pools – material
An extruded homogeneous polypropylene with a thickness of 6 to 8 mm is used as a basic material. This material has a long service life. It is resistant to UV radiation and it is mass-dyed in shades of light blue, medium blue, and white. It also has very good thermal insulation properties and it is non-toxic.
Pools - accessories
Plastic pools are delivered with plastic stairs or stainless steel ladders with different sand filtering system capacity depending on the pool capacity. Skimmers, piping, and inlet nozzles are an integral part of this filtering system. Upon customer's demand, the pools can be further equipped with underwater lights, skimmer water vacuum of bottom or automatic water vacuum of bottom and walls. This is driven by a microprocessor and controlled by a remote control. Furthermore, the pools can be also equipped with an electric heating or heat exchanger, counter-flow for creating waves, massages, and swimming on the spot, further, dosing device of chemical preparations, protective floating foils, roofing, etc.
plastove-bazeny-a-prislusenstvi
Plastic pools are very popular for their reasonable purchase prices, a high utility value and a long service life. A great amount of satisfied users in the Czech Republic, Slovakia, Austria, Germany, Sweden, Slovenia, and Croatia are the proof. Plastic pools are made of polypropylene, permanent color, frost- and UV-resistant materials.
Swimming pools – types and equipment
It is possible to produce pools of different shapes (round pools, oval pools, kidney-shaped pools, square pools etc). The pools are made either boarded with flat coping, being used for seating, or reinforced with coping which can be boarded from composite facing, after concreting. The pools up to a size of 4 x 10 m are completely manufactured at the manufacturer. Larger sizes of pools are assembled directly at the customer.  
Pools can be also equipped with integrated stairs or stainless steel ladders. We deliver pools fitted with a skimmer, inlet nozzles, including fittings and filtrating system built into the shaft supplied by us. There is a possibility to deliver the pool with a roofing too. On customer's request, it is also possible to install underwater lighting. All technical equipment can be delivered in a plastic case with a switch for monitoring a cleaning operation
Pools - transport and assembly
As evident from the presented picture, most of the pools can be delivered to the place of destination, as assembled. The transport can be organized by the customer himself or we will be happy to arrange the transport for you.
preprava-bazenu
Pools - care and chemical preparations
We can supply you with water testers and chemical preparations for water treatment during the high season or the end of the season, in order to have a good quality of water. To keep the best quality of water, the filtering process should be conducted as frequently as possible. More frequent filtering saves the use of chemicals and prevents the pollution of the pool water.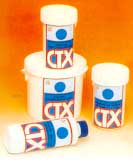 Hand-held water vacuums are used for cleaning the pool bottom and pool walls. However, the programmable cleaning machines – pools robots are still the best and most comfortable option. These automated water vacuums can be purchased in our shop in full equipment with a remote control.