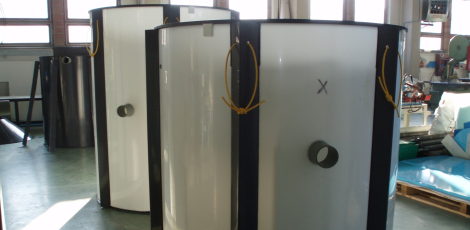 Separators
We offer grease separators of OTC and oil separators of ORL. Grease separators are used to capture the non-emulsified greases and oils flowing away in sewage.
Oil separators
Separator oil reservoir consists of polypropylene, in which the dividing wall created two functional spaces, space for the establishment of dirt and space with lamella separator built-in. The tank is closed with a cover of polypropylene plates, resistant to UV radiation. The lid is fitted with inspection hatches.
For more information please use the contact form.
Picture: Oil separators – SEPUR